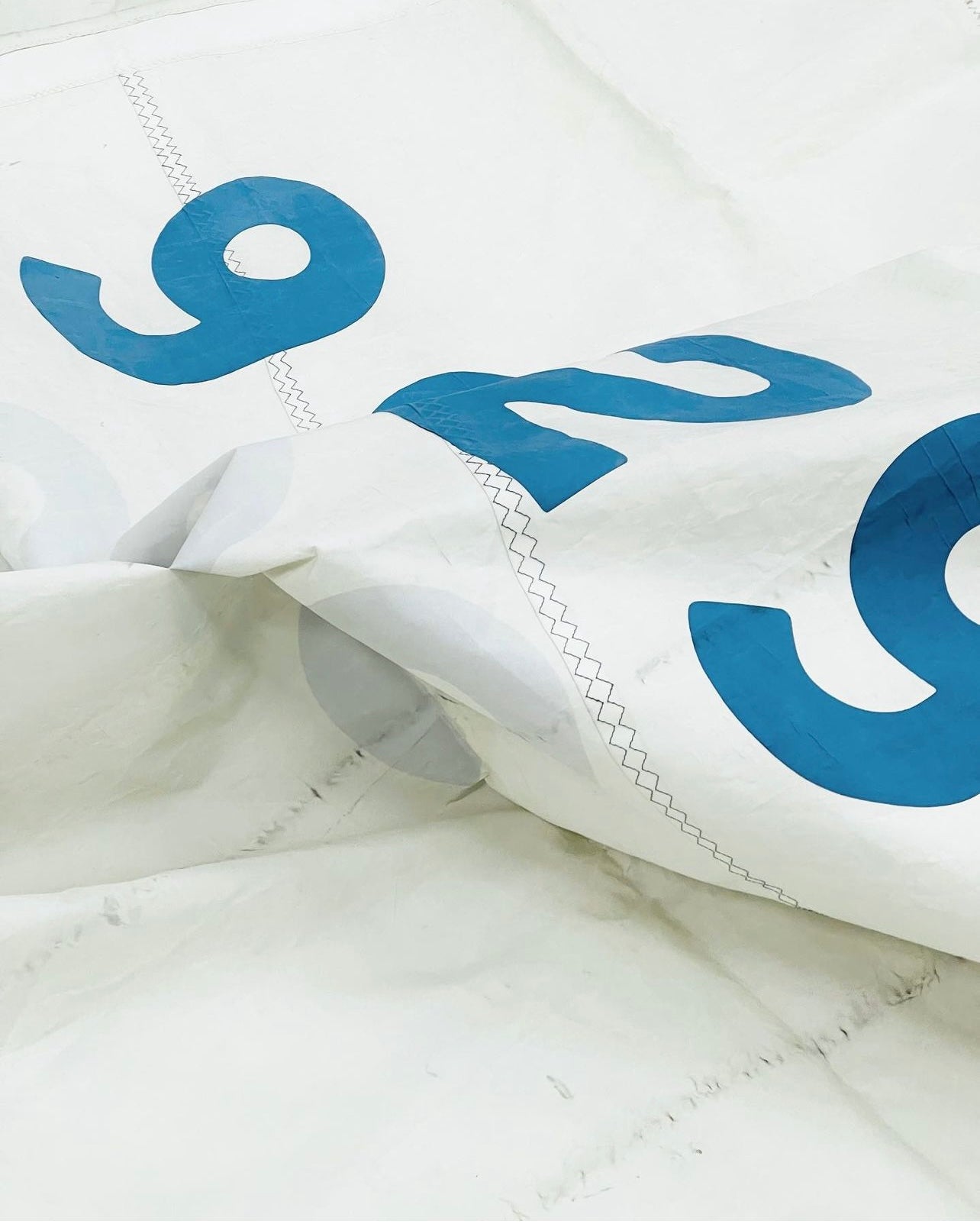 GET RID OF YOUR OLD SAILS
Do you have spare sails you want to get rid of? Don't throw them away - support our vision!

Together with sailors we save tens of sails yearly. Even though the sail isn't suited for its original purpose it still has value to us.
We re-purpose and give old sails new life in many different forms.
DO THIS
CHECK YOUR SAILS CONDITION

So that we can reuse your old sails, it's important that there isn't any mold, oil marks or other clear marks. It doesn't matter if the sail is worn out or has some small marks from use

-its a part of recycled materials identity

LET US KNOW ABOUT YOUR SAILS

Contact us if you're ready to part ways with your old sails and if the sail meets the requirements. As a thanks we will give you a product of your choosing from our collection!

LET'S ARRANGE THE PICK UP TOGETHER

We will always handle the pick up or drop off to your choosing. The sails can either be dropped off to us or we will come pick it up.

We give old sails new life!
LET US KNOW ABOUT YOUR SAILS